Connect with 300+ investors & $25 Billion of Capital over 2 Days
Our investor club has hosted 250+ live events in 16 years, and there is no other event in California in 2023 with more family offices speaking on stage. We have over 75 speakers representing $25 Billion sharing their investor mandates through discussion panels, fireside chats, and short 15-minute standalone talks over 2 days.
Whether you would like to attend or exhibit your deal with a table at the Summit, if you invest the time to be there, we will ensure you have a great experience and show you our investor club's mobile app and investor portal, which contains over 1,000 investor mandates.
Please register now because seating at this venue is restricted, and several hundred investors and members have already confirmed attendance.
#1 Investor Speaker Line-Up in California for 2023
This Summit features ultra-wealthy families, private investor club heads, family offices, angel investors, and investment firm CEOs on stage, sharing their investor mandates, favored structures, views on the market, and niche strategies with the audience. It will also feature many deal exhibit tables from attendees who would like to share what they are working on as a team with the audience.
You may attend in-person or virtually, and we will be recording the whole event in HD format and streaming it live through our Whova community app. Please note, we start at 10 AM each morning so that you have time to get breakfast, catch up on a few calls or emails, or travel into the city that morning to have one less night away from your family.
Join to Get These Bonuses
» Bonus #1: Access to Netflix-like Investor Portal. Our portal can be used via mobile app or on your computer, and includes 1,000+ investor mandates, 100+ capital raising strategy masterminds and webinars, and over 25 full length investor summits with 30-125+ investors speaking at each summit.
» Bonus #2: Submit your pitch deck and executive summary directly to our CEO, Richard Wilson, for him to review your offering.
» Bonus #3: Access all of our investor relations and capital-raising books, as well as our 50 tax expert interview series, and our 100 Capital Raising Titans talks. The talks feature 10-minute presentations from professionals who have individually raised $100 Million+ to $1 Billion+. They will share their strategies on how they achieved such significant funding.
The 100 recorded Capital Raising Titans talks alone are valued at $25,000+, and they completely de-risk your decision to join our investor club. There is no way you can listen to all 100 talks and not raise an extra $250,000+ or $1M+ this year.
» Bonus #4: When you sign up for the event and membership we will schedule an onboarding call with our membership relationship director, Jennifer Velasquez, so she can give you a full walkthrough of how to use the 12 deal-closing resources we give you access to.
Free Ultra-Wealthy Investor Webinar & Book
Join over 75,000 others in downloading the Single Family Office Book, the #1 most popular book ever written on ultra-wealthy investor best practices and industry trends.
Gain deep specialized knowledge on how to add value and build relationships faster with private investors


Understand exactly how the ultra-wealthy invest, manage their portfolios and allocate capital right now


Close more deals with family office investors, and understand the preferred structures, processes, and strategies of wealthy investors
Attendees:  Past attendees have included wealthy families looking to form a family office, single family offices, multi-family offices, real estate investment professionals, private business owners, hedge fund and private equity fund managers, investment bankers, private banking professionals, CPAs, attorneys, placement agents, third party marketers, and insurance agents.  This event places an emphasis on direct investments and deal flow, thus participants are typically either representing a deal or looking to invest capital in a new investment.
Annual Commitment: The Family Office Club is an investor community, not an "event company" although we do host 16+ events. For this reason, our club requires a minimum of a one-year commitment to our events, masterminds, and investor relations resources. We use a long-term strategy that requires a long-term commitment from all our valued members. We want our community to focus on adequate relationship building and the learning of new innovative skills that lead to more successful raises.
Questions? Call us at +1 (305) 503-9077
We look forward to meeting and networking with you at this summit and hopefully a few more of our events this year.
CEO & FOUNDER
Richard C. Wilson
FAMILY OFFICE CLUB
(305) 503 – 9077
11445 E Via Linda, Suite 2-623
Scottsdale, AZ 85259
We realize that even if you know you would get an ROI on your money invested in our club, it is your time that is most coveted and expensive to invest.
Well, you have probably heard of Keller Williams Realty with 200,000 real estate agents; their co-founder Joe Williams attends and speaks at our events, acts as an advisory board member, and pays for membership in our club. We do not pay him to speak, just like we did not pay Kevin Harrington, who was on Shark Tank and invented "As Seen on TV." Tony Robbins & Mark Cuban were nice enough to answer our Billionaires.com questions recently, and billionaire Larry Namer, founder of E Channel, also found our events worth investing time in.
We have a video of billionaire Grant Cardone, who has spoken at our events several times, saying our founder Richard C. Wilson is the smartest person he has ever interviewed for his podcast.
If that isn't enough proof that our community is real, we are not sure what else would be. As John on our team puts it, "I have worked at Credit Suisse as a broker, US Trust as an advisor, and I have never seen events with the depth of wealth seen at these events."
If you want to tap into this community of investors and this perpetual learning machine which is the Family Office Club, then consider joining. If you do not, you will miss out on 1,000+ recorded investor mandates in our investor portal and mobile app, live in-person investor masterminds, and investor club summits each year.
In this space, it only takes one relationship, a single structure, or strategy to exponentially multiply the outcome from all of your hard work. You owe it to yourself to invest in starting your membership today. Please click here to join our investor club.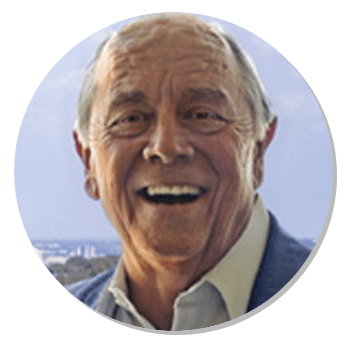 "This is my third event. Coming here it's like an old family now, but they're very interested in what you're doing individually. we're going to raise a lot of capital just from the people that are here."
Joe Williams
Co-Founder Keller Williams
"The experience has been great. I've met a lot of people from all over the country who are doing things internationally in different areas and different markets. It's been eye-opening to meet a lot of people who are investing in different things from debt, equity, funds, and plant-touching things. It's been great."
Sean H.
"What this event has given me the opportunity for me to do is really package what we're doing in a way that is digestible for investors and understand what the market is looking for and see where we fit in. Because it's not that different from what we say to customers, but it's a slight pivot. So I'm understanding the landscape and getting feedback and this event has given me the opportunity to really refine what I'm saying."
Merisa F.
"I've had the opportunity to make a number of connections with individual investors, companies that are offering investment products to other investors that we can make meaningful connections to help provide our services to, as well as the other speakers that were on the various panels."
John B.
"This is a smart dude right here, okay? This guy, this guy like, like all the power players I've had in here, he's the smartest guy we've had here."
Grant Cardone
"It's as always, this is not our first event. We've been to multiple ones, I think around eight now. And it's very much a community of investors and companies that are striving to achieve great things together."
Rick C.
"I know I'm always going to meet interesting people, highly successful people that have done some quality things. Sometimes I can turn into investment opportunities personally and professionally that I move into."
Michael S.
"I'm a private investor and the reason why I come to Family Office, this is the fourth time I've been to the Family Office event. Actually, this is the fourth time I'm a speaker. The reason why I come here is that this is without question the premier event for private investors like me to find new syndicators, fund managers, and project sponsors. I find really good deals here and this is not only do I want to be here as a participant and do networking but also when I'm on stage it gets me the exposure to get a lot more deal flow opportunities or offerings. So before the last Family Office, I was getting pitched about two to five private placement offerings per month and then after the last one, it's now two to five private placement offerings per week."
Marc H.
Private Investor
"It's the networking and talking to other family offices and being around millionaires, multi-millionaires, and even billionaires who shared their family secrets with us."
Liz H.
"I can learn every day, every moment, I'm in this environment and I appreciate that so much. So that's probably my biggest takeaway, just the fact that it's not a waste of my time, it's an incredible positive investment in my time."
Richard G.
"We've been very, very tickled by everything that's going on here, and when you look at it from a holistic practice, we couldn't find a better spot to be able to be, and we've been at a number of other events. So, in comparison, you guys are top-shelf."
Michael C.
"I love Richard's event. Whether you are looking to get investment or you want to find something to invest in, or you just have a skill set that you need to fill in your family office or in your business, you'll find people here to connect with. It's a great networking opportunity."
Harry K.
"I would recommend the event. In fact, I have recommended these events to others who asked me what groups they should consider belonging to in the family office space and I have referred to the Family Office Club."
Alexandra C.
Investor
Start Your Membership to RSVP For Events